*** SHIPPED WITHIN 2 DAYS FROM OUR US WAREHOUSE ***
THE ORIGINAL BLACK UNICORN JETMASK
⭐️⭐️⭐️⭐️⭐️
THE 5 STAR RATED LUXURY FACE MASK
Multi layer ultra smooth cotton with FREE PM 2.5 Filter

Snug fit for optimum protection

Super comfortable and breathable
7 REASONS TO LOVE JETMASK
All our Face Masks are encrusted with highest quality crystals.
Help us to reduce Face Mask waste by opting for reusable face masks such as JetMasks. Our face masks are washable and reusable.
At JetMask we pride ourselves in outstanding customer service.
All our face masks have pockets for insertable 2.5 filters.
JetMasks are genderless and loved by men and women across the globe.
Super soft, breathable material
All JetMasks are made from the softest breathable cotton. Gentle and kind on your skin.
Loved by hundreds of customers
Our customers love their Jetmasks - check out their reviews.
⚡️Now limited time only with a free PM 2.5 Filter ⚡️
ORDER TODAY AND GET A FREE PM 2.5 FILTER WITH YOUR BLACK UNICORN JETMASK*
*Limited time only. Offer only available for Black Unicorn Masks.
Real Reviews from Real People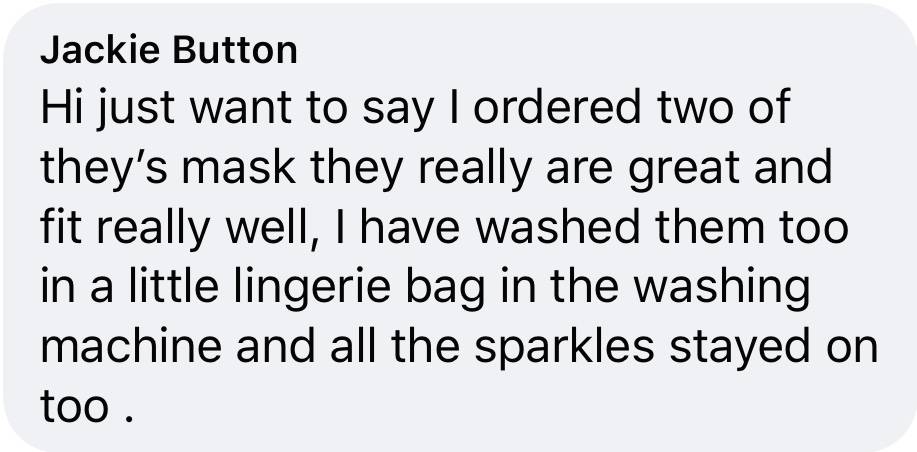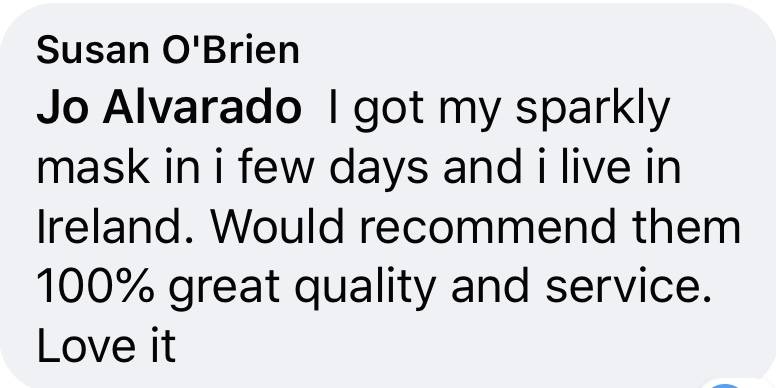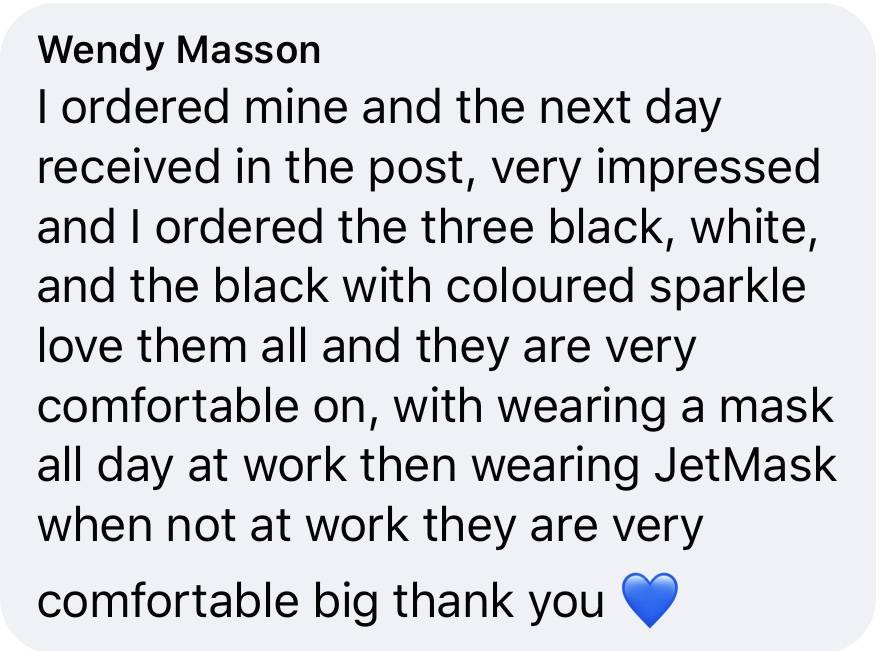 Frequently Asked Questions

Can I wash my JetMask in the Washing Machine?

Yes, you can machine wash your JetMask. Please use a hand-wash cycle and put your JetMask in a mesh laundry bag before putting it in the machine.
Always allow your JetMask to air dry. Never place it in a hot dryer, which can damage the finish.
Is it advisable to wear a JetMask to slow the spread of the Corona Virus?
According to the Centers for Disease Control and Prevention (CDC) it is recommended to wear a cloth face covering such as a JetMask in public settings where other social distancing measures are difficult to maintain (e.g. grocery stores, pharmacies etc) and especially in areas of significant community-based transmission.
CDC advises the use of simple cloth face coverings to slow the spread of the virus and help people who may have the virus and do not know it from transmitting it to others. Cloth face coverings such as a JetMask can be used as an additional, voluntary public health measure.
(https://www.cdc.gov/coronavirus/2019-ncov/prevent-getting-sick/diy-cloth-face-coverings.html)
What size is the JetMask?

All JetMasks are one sized and made from a comfortable elasticated cotton fabric. Our design hugs and contours the face for optimum fit. JetMasks are genderless, designed for adults. They may be too large and therefore not suitable for small children.
How long will it take for me to receive my JetMask?
Our Black Unicorn JetMasks are dispatched next working day within the US, and delivery takes approximately 3-5 working days. Please note that only the model displayed here is stocked in our US warehouse. Any other model will currently be shipped from the UK. We would advice to opt for a tracked shipment service in this case.